South Manchester Camera Club are 70 years old this year and to celebrate are hosting an online exhibition of photographs from camera clubs around the world. Cardiff have been invited to put forward photographs that showcase the local area. Members had submitted photographs for this exhibition and at last Thursdays (24th March 2022) club room meeting we selected our final 10 photographs to go forward. A bit of a bun fight but good fun none the less …
Breaking Through After the Storm
This was a Sunrise after Storm Franklin in February 2022 taken at Penarth Pier 5 miles from Cardiff. It is such a hopeful scene.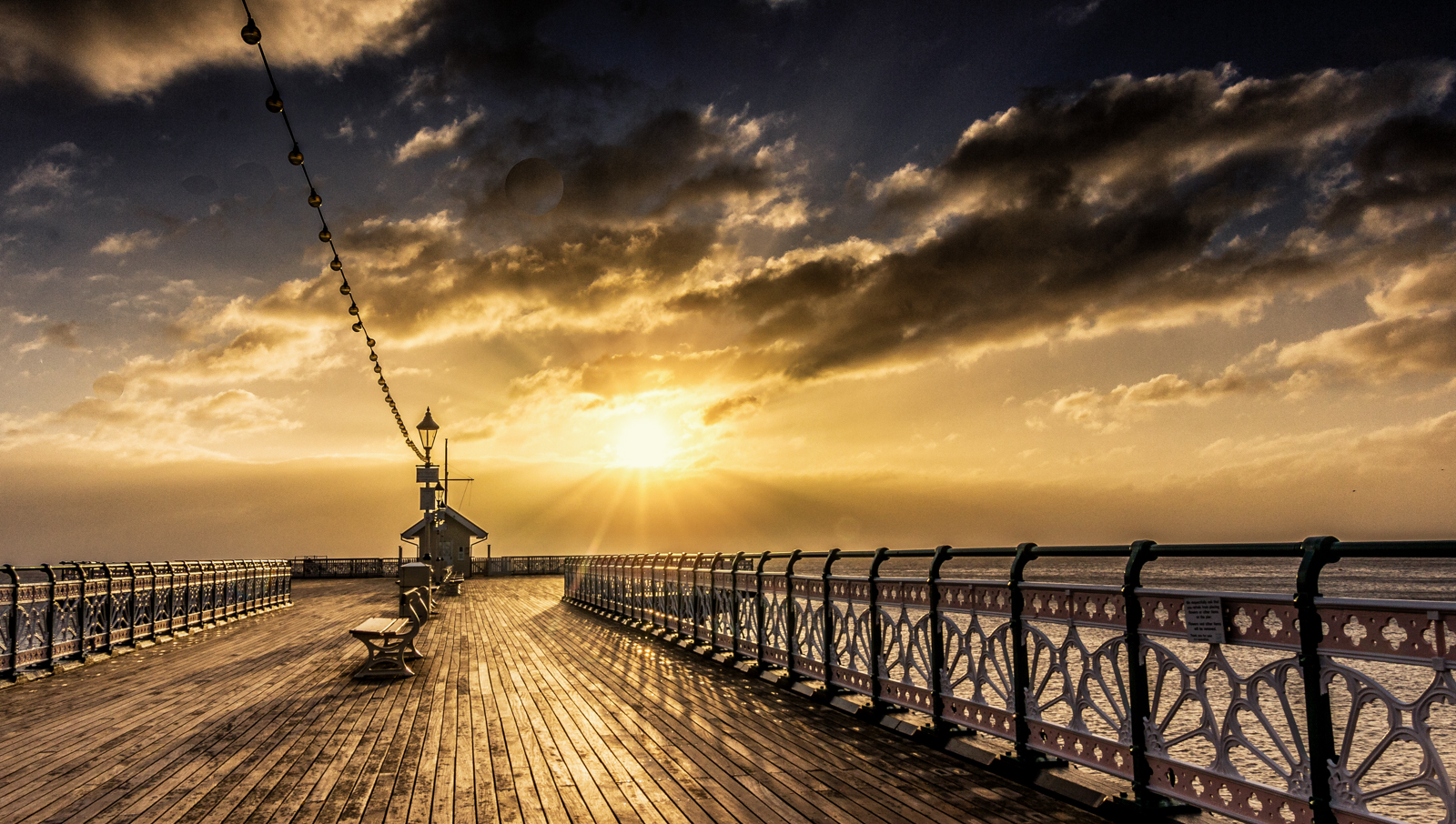 ---
Brecon Beacons National Park
Living in Cardiff we are privileged to have the Brecon Beacons National Park a relatively short distance from us.
Regularly traveling the A470 throughout Wales I used to pass this viewpoint at various times of the year and often stopped to capture the scene, this particular image was taken just after midday in the middle of August, 'not the time landscapes I hear you shout', possibly but I work with the light available and hope this picture conveys how lush, this sometimes-barren scenery can be.
Canon EOS 40D
ISO 200 f9 1/40s 21mm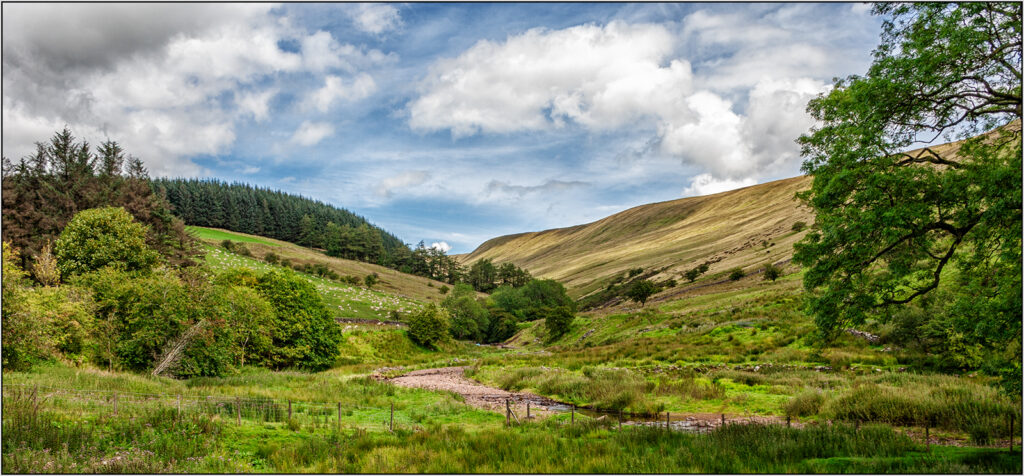 ---
Cardiff City Scape
I had seen and enjoyed some of David Hockney's joiner images, where he took a number of images of a subject and overlaid them to get a composite image. When Cardiff Camera Club had a set subject competition on the theme of Cityscapes, I decided on a slight twist with a Cardiff City scape.
I visited the ground early on a Sunday morning, before the car park filled up and took a stack of images with constant focal length and exposure, with the camera held at differing angles until the entire scene was captured.. Each RAW image was then processed individually, and arranged such as to 'reassemble' the stadium. Each image was given a slight drop shadow to help separate them and added the club badges of Cardiff City FC and Cardiff Blues (the rugby club were sharing the stadium at that time)

---
Kennixton Farmhouse
Kennixton Farmhouse is one of forty re-erected buildings from all over Wales at the St Fagans National Museum of History that chronicle the historical lifestyle, culture, and architecture of the Welsh people. The original building dates from 1610 and the photograph depicts the main kitchen table illuminated from the sole window. A set of bracketed exposures has been combined to express as much of the tonal range as possible.
Sony A7r mk II with Sigma 14-24 DG DN
ISO 100 f/16 0.6-30s 24mm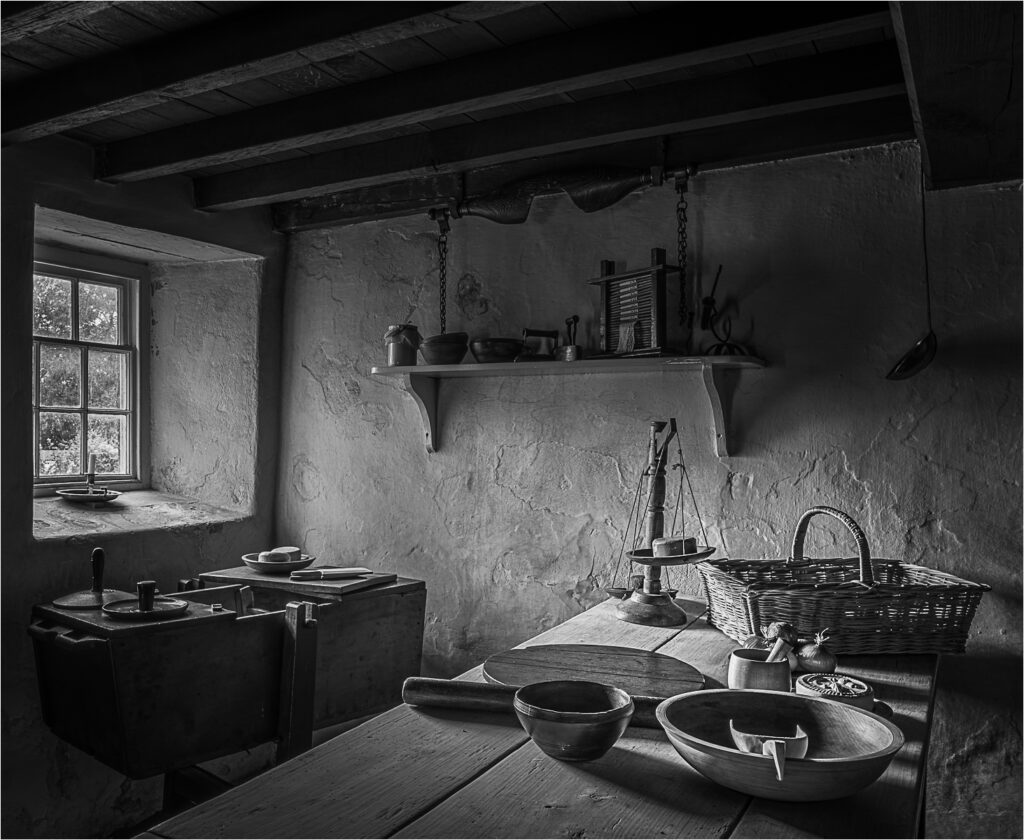 ---
My Legacy, Merthyr Vale

The street scene in this composite was taken in Crescent Street Merthyr Vale, the houses when photographed were almost all deserted due to a compulsory purchase order.

I stumbled across the scene during a lunchbreak and felt moved by the sentiment "My Town is Not for Sale", these houses would have been home to many of the miners who worked at the nearby Aberfan Colliery.
The miner himself is a photograph taken of a wooden statue on a reclaimed coal tip above Maesteg South Wales.
Pentax K-3
ISO 200 f10 1/400s 18mm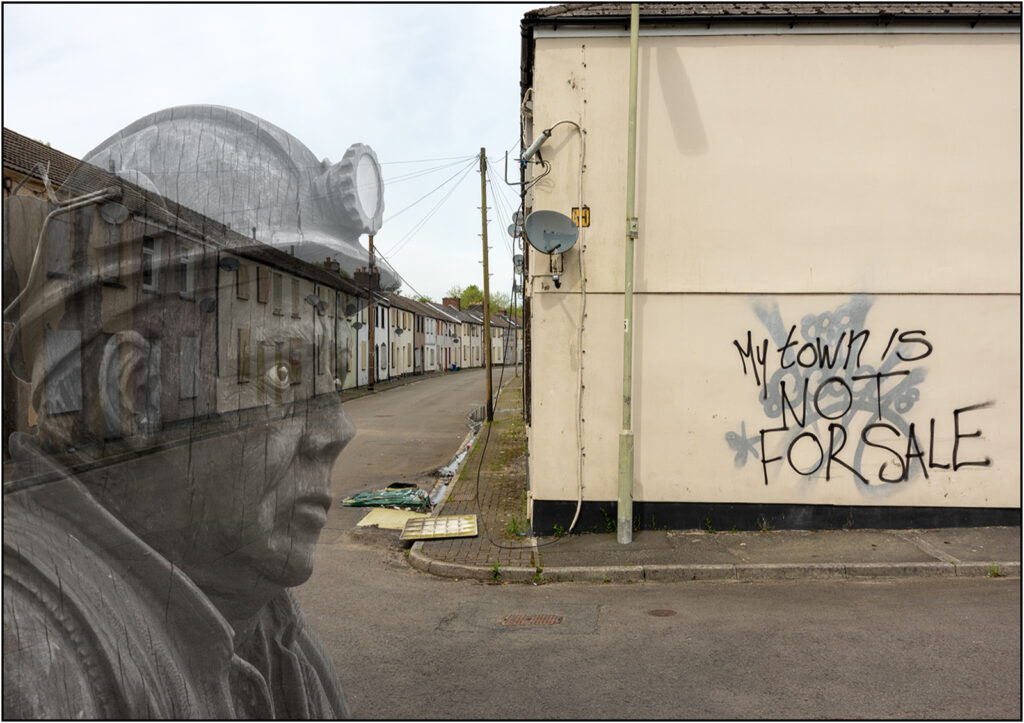 ---
Patterns on the beach
Patterns on the beach were taken on the coast at Nash Point. The tide was out and I liked the circular patterns on the beach and the light by partly shooting towards the sun.
Canon 5D mkII with Canon 17-40 F4L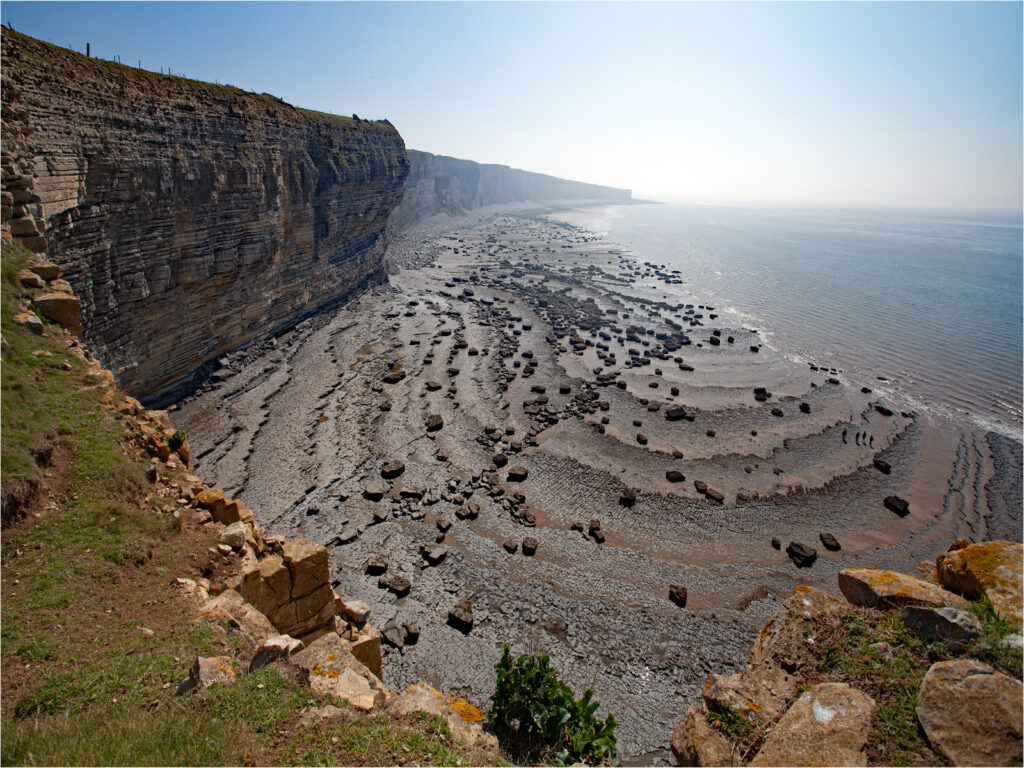 ---
Prince of Wales bridge
Transport links between England and south Wales have relied on a bridge over the River Severn estuary since 1966. However, Pont Tywysog Cymru (pictured), has provided a second crossing from 1996. Here it is captured in silhouette as the morning sun rises above the road platform from the Welsh end.
Sony A7r mk II with Sony FE 100-400 GM
ISO 100 f/8 1/8000s 100mm

---
Rugby
Rugby is part of the Welsh sporting DNA and is played up and down the nation. This photograph from a competitive match between local side Llanrumney RFC and Maesteg RFC was captured on a wet and cold January afternoon.
Sony A9 with Sony FE 100-400 GM
ISO 12,800 f/5.6 1/1200s 400mm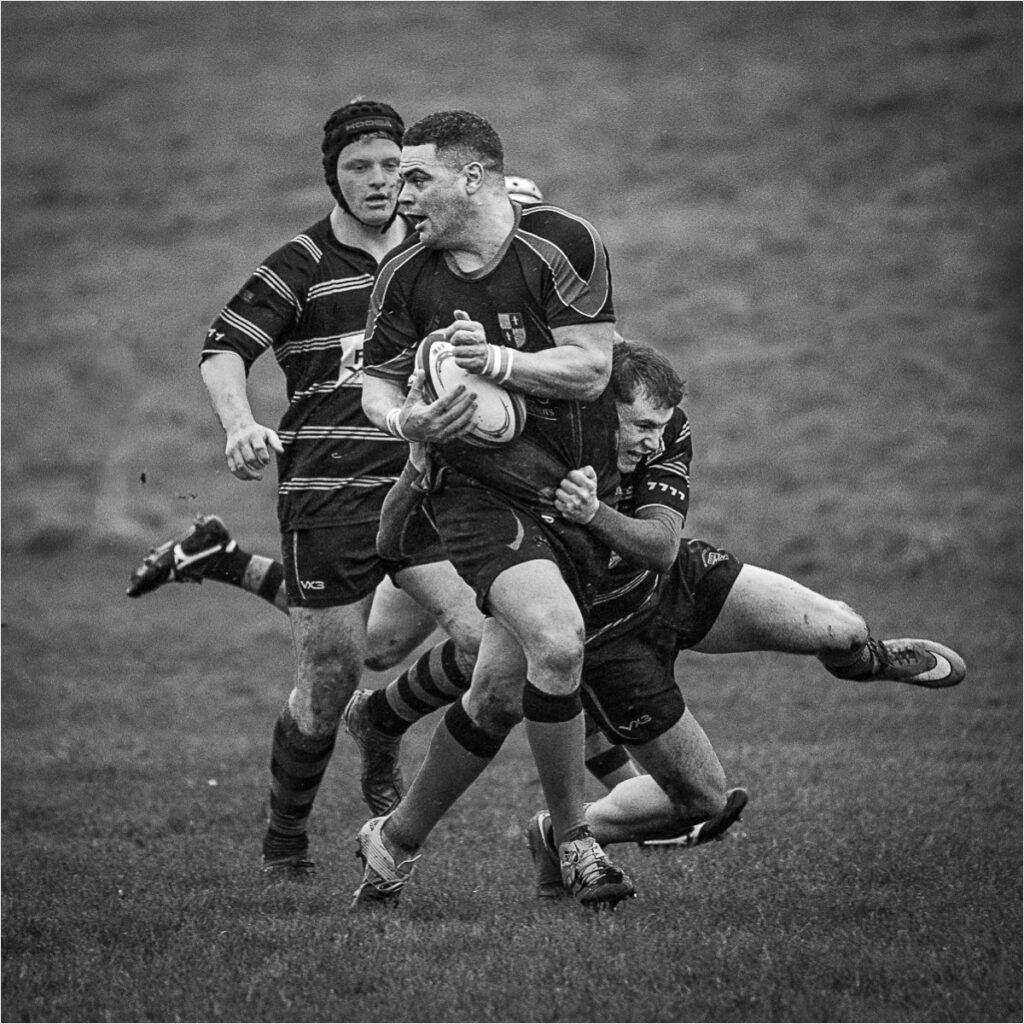 ---
Senedd
Wales has an elected regional parliament responsible for areas such as health, education and economic development. This photograph captures the building where the Senedd meet, Senedd being the Welsh for parliament. Here, the steps leading to the main entrance are captured during blue hour.
Sony A7r mk II with Sigma 14-24 DG DN
ISO 100 f/11 1.6s 16mm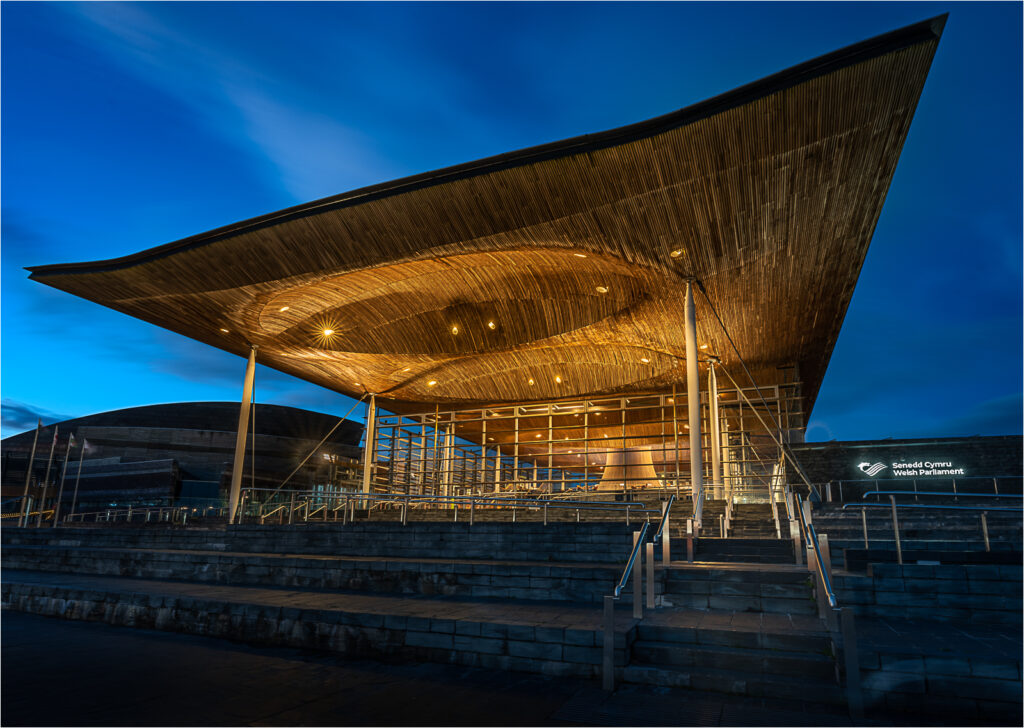 ---
When the Clock Strikes